Opinions on Debatable Issues #9
Since the late 1800s, Halloween has been a beloved and passionately celebrated holiday in the United States. The marvel costumes and delicious candies attract almost every person, kid or adult alike, to look forward to the upcoming October 31st. However, this year is different. Too much is being risked to have the usual fun we enjoy.
First, Halloween activities can be life-risking or, at best, detrimental to people's health. Most children cannot safely trick-or-treat amidst the Pandemic. It is not hard to anticipate that young children cannot remain 6-ft apart no matter how hard they try. The excitement of meeting friends and participating in Halloween activities can easily throw the precautions out of their minds. It will be difficult to resist the temptation to touch every piece of candy in sight to find the most desirable one or immediately taste the candy they got. Also, to create dramatic effects, people are likely to have physical contact and close interactions with others.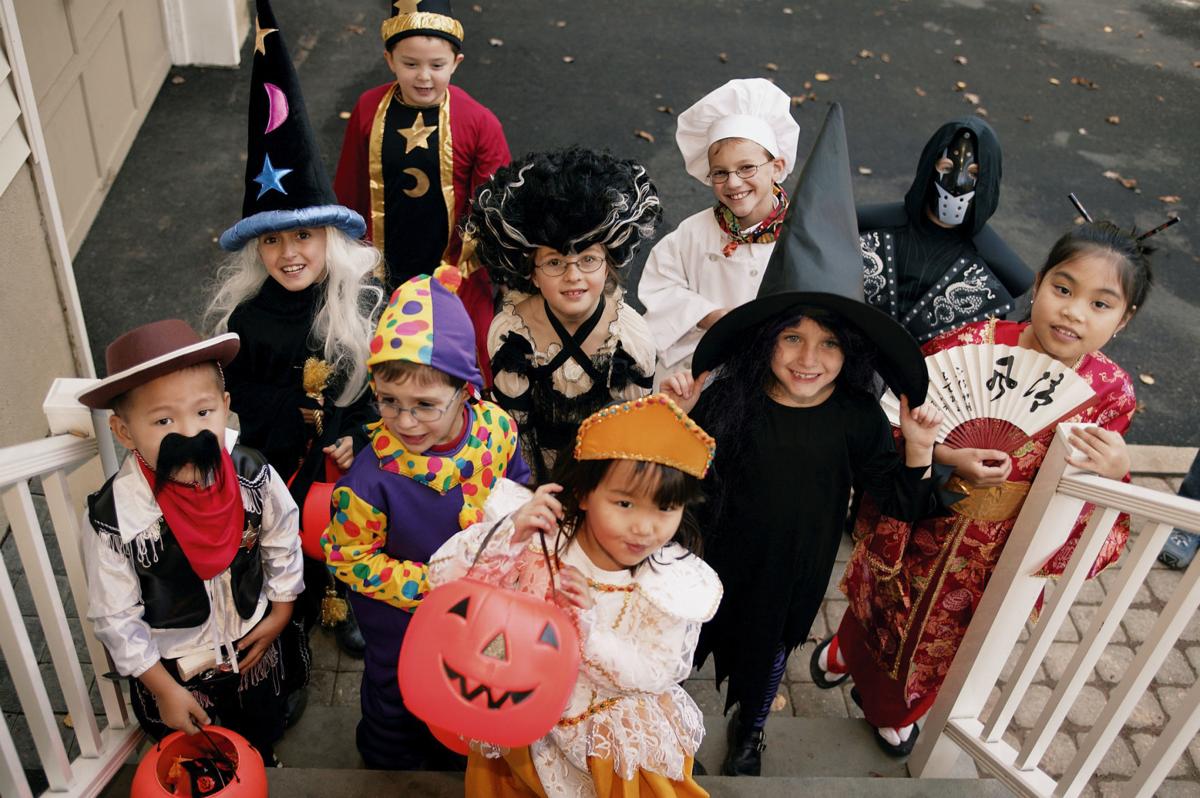 Social distancing "goes against their nature", says Erin O'Connor, an education professor at New York University and a co-founder of the research-based parenting website Scientific Mommy. "Children want to hug each other. They want to play with each other."
Some think that trick-or-treat would not be problematic because it is an outside activity. Nevertheless, despite it is not confined in a closed space, crowds are inevitable when people all gather at a doorstep.
Others argue that young children cannot spread covid even they contracted them and they are less susceptible and won't be seriously ill. There is no conclusive evidence of those opinions. And even if those are true, there is no way that parents can feel comfortable letting their 5 to 9-year-old kids go trick-or-treating by themselves. They have to be accompanied. And that exposes adults, who are susceptible to contracting COVID and have been scientifically proven contagious if they are infected, will suffer and further spread the virus, contributing to more cases.

Furthermore, The CDC says kids "can still pass this virus onto others who may be at higher risk, including older adults and people who have serious underlying medical conditions." Other Studies also show "children continue to display similar transmission abilities as adults, leading experts to caution against trusting kids not to spread the disease." That means even if the kids went on to activities on their own, they have the chance of endangering their grandparents or silk family members' lives after they return home.

The fact that the death rate is low for kids doesn't mean that kids cannot get sick. According to the American Academy of Pediatrics, children represented 10.9% of all cases reported between March and September. They can also die from Multisystem Inflammatory Syndrome.
Not just children under 12 years old like Halloween, teens, and young adults also do, and they are at high risk. According to the CDC, It was found that the average weekly incidence (cases per 100,000 children) among adolescents aged 12–17 years (37.4) was approximately twice that of children aged 5–11 years.
Second, Halloween will be a Super Spreader Event. History has projected that for us: two or so weeks later Memorial Day, after the virus had incubated, 4 million more cumulative COVID cases emerged. A Columbus Dispatch analysis found that fourteen days after the July 4 holiday weekend, new weekly cases rose to 4,044 after several weeks below the 3,000 thresholds.
On September 4, there were at least 6,164,267 total cases and 187,052 deaths in the US overall. And since the beginning of October, 34 states are listed as high-risk. There is no benefit for allowing another super spreader event to happen. We should learn the lessons from those precedents. People enjoy the fun of dressing up and get candy on Halloween, but not the deaths and pain depicted. Don't let October 31st become a real holiday of deaths and suffering.
Third, there are things far more important to be prioritized. For instance, the urgency to go back to school by controlling the cases cannot be ignored. Many children, especially those attending public schools, are being deprived of education during the pandemic as they do not always have access to online facilities. They are missing out on their lessons, which would affect their future education and career.
Also, due to virtual learning, students are facing a screen during most of the day. "Exposing children to screens from a young age will hamper their overall development. The light emitted from the screen can strain children's eyes and could lead to vision problems throughout their lives. Watching a screen is also a passive activity that can make children lethargic and affect their thinking skills", according to Reeta Sonawat, Professor in the Department of Human development.
According to the Seattle Times, Schools located in "high-risk" areas, which are those with more than 75 cases per 100,000 residents over a two-week period, should "strongly consider distance learning". That means in-person lessons are almost impossible if cases do not do down, needless to say the difficulty of resume normal activities when more are infected. So we must lower the curve, and banning Halloween is a crucial step.
So why is it necessary to mandate instead of simply recommend? Well, many people are suffering from "COVID fatigue", according to UW health, meaning they are tired of wearing masks, keeping their distance, and being more careful. It's a social dilemma that likely will lengthen and intensify the pandemic especially during special holidays. If not officially declared, people are unlikely to adhere to governmental guidance of social distancing rigorously and cases will inevitably go up.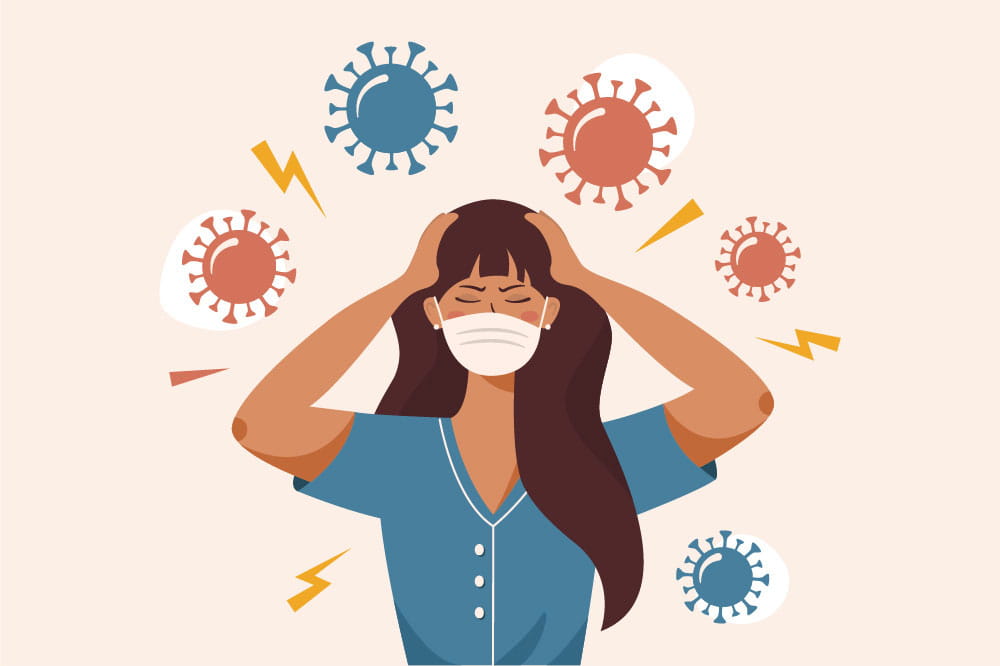 Some doubt that a policy can be promptly passed and successfully executed on time. However, we do not need to pass a law to effectively restrain social interactions on Halloween. A curfew can easily solve the problem. Or the Mayor of each state can enforce executive order that defers people from going trick-or-treating this year.
Lastly, it must be pointed out that the "liberty" granted by the Constitution, as one of the most important principles of America, does not guarantee the freedom to do whatever you please. According to Thomas Patterson, the Professor of Government and the Press at Harvard University, liberty is the principle that individuals should be free to act and think as they choose, provided they do not infringe unreasonably on the freedom and well-being of others." During a pandemic, putting yourself at risk is impinging others' rights given that a society's well-being is made up and heavily influenced by individuals' behaviors and choices.
We all enjoy Halloween. If you keep yourself and others safe by giving up this one (and you are lucky enough), you probably will be able to enjoy 70 more Halloweens. You will feel sad at the current moment because you cannot have some fun, but society will appreciate the many lives saved and harms prevented from the ban on this year's Halloween.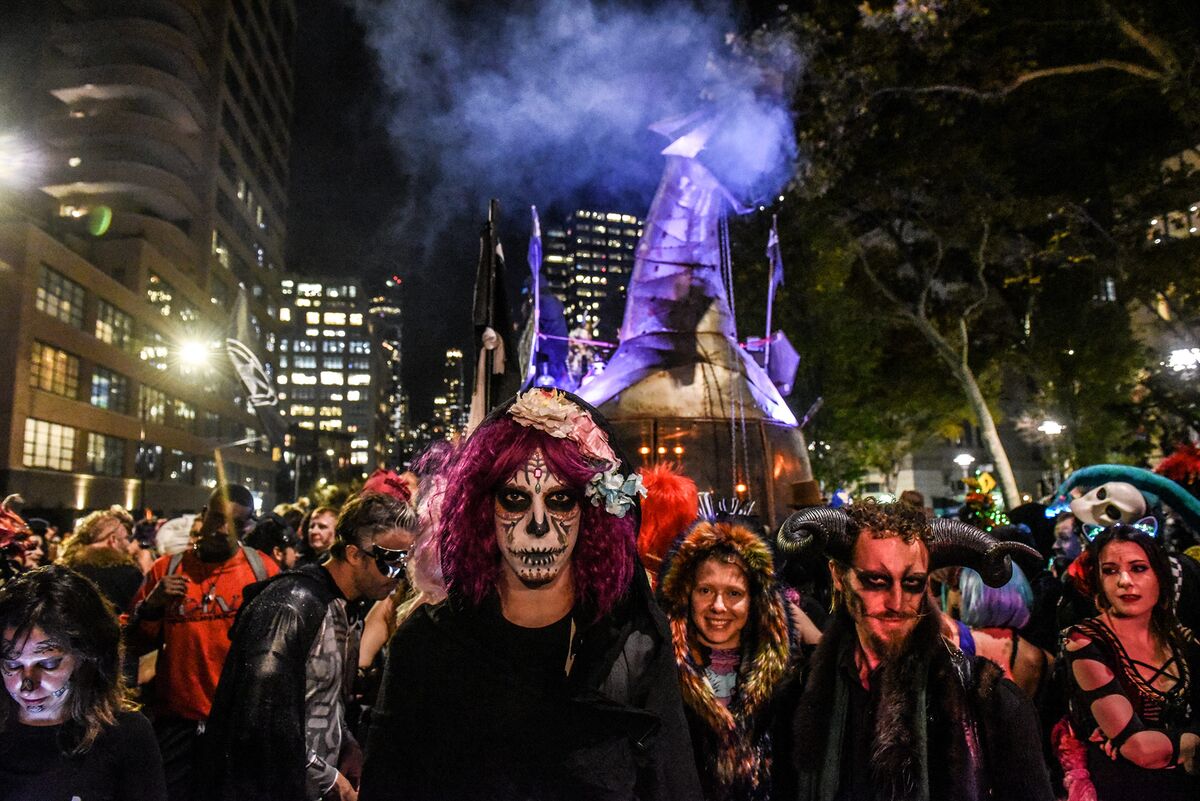 Sources:
Check out other Opinions on Debatable Issues:
- Nature vs. Nurture
https://mypathtowardsmindfulness.org/2020/07/09/nature-vs-nurture/
- The "Weaknesses" of DACA
https://mypathtowardsmindfulness.org/2020/08/25/the-weaknesses-of-daca/
- Why the US Should Hold Onto USPS
https://mypathtowardsmindfulness.org/2020/09/01/why-the-us-should-hold-onto-usps/ 
- Why No Child Left Behind Act (NCLB) is a FAILURE
https://mypathtowardsmindfulness.org/2020/09/05/why-no-child-left-behind-act-ncld-is-a-failure/  
- The Fairness of Progressive Taxes
https://mypathtowardsmindfulness.org/2020/09/12/the-fairness-of-progressive-taxes/ 
- Using MORE Nuclear Energy for Commercial Energy Generation. Yes or No?
https://mypathtowardsmindfulness.org/2020/09/19/using-more-nuclear-energy-for-commercial-energy-generation-yes-or-no/
- The United States Elections Should NOT be Run as a "Lottocracy".
https://mypathtowardsmindfulness.org/2020/09/26/the-united-states-elections-should-not-be-run-as-a-lottocracy/ 
- Parents Should NOT be Given the Legal Rights to Refuse Medical Treatments for Children
https://mypathtowardsmindfulness.org/2020/10/03/parents-should-not-be-given-the-legal-rights-to-refuse-medical-treatments-for-children/
- Roe v. Wade: Why the Current Ruling is both Unconstitutional and Unethical
https://mypathtowardsmindfulness.org/2020/10/10/roe-v-wade-why-the-current-ruling-is-both-unconstitutional-and-unethical/
- Is it truly ideal and effective to keep children from online dangers by allowing parents to monitor their social media accounts?
https://mypathtowardsmindfulness.org/2020/11/07/is-it-truly-ideal-and-effective-to-keep-children-from-online-dangers-by-allowing-parents-to-monitor-their-social-media-accounts/
- Defending Patriotism
https://mypathtowardsmindfulness.org/2020/11/14/defending-patriotism/
- Funding the Defenders: Not Enough to Curb the Abuse of Prosecutorial Power
https://mypathtowardsmindfulness.org/?p=642 
- Thanksgiving is WORTH Celebrating, Even in Light of Its Origin
https://mypathtowardsmindfulness.org/2020/11/28/thanksgiving-is-worth-celebrating-even-in-light-of-its-origin/ 
- No-First-Use (NFU) of Nuclear Weapons is NECESSARY
https://mypathtowardsmindfulness.org/2020/12/05/no-first-use-nfu-of-nuclear-weapons-is-necessary/
- Governmental Regulations on Social Media: Necessary and Constitutional
https://mypathtowardsmindfulness.org/2020/12/12/governmental-regulations-on-social-media-necessary-and-constitutional/ 
- New Year Resolutions are Ineffective. Find Yourself a Better Alternative. 
https://mypathtowardsmindfulness.org/2021/01/09/new-year-resolutions-are-ineffective-find-yourself-a-better-alternative/