Surviving COVID-19 Series (#2)
Find a book they enjoy (all books listed are for age 4+)
Where the Wild Things Are by Maurice Sendak

A book about parental love. "This subtle masterpiece of story, writing, and art will have kids asking for repeated readings. Colorful language and a world of imagination make this wild adventure a fun learning experience." – Mary Dixon Weidler

The Snowy Day by Ezra Jack Keats

"Peter's experiences illustrate the true joys of the holiday season found in being grateful for sharing time with family and friends. An all-star cast rounds out this sweet retelling of a classic." – Emily Ashby

Goodnight Moon by Margaret Wise Brown

"Pediatricians recommend that a child have a bedtime routine, something familiar and soothing that indicates the end of the play day and time for rest, and Goodnight Moon takes the doctor's advice. The pace, rhythm, and repetition as the little bunny say goodnight to all the things in his house and beyond work to gently lull kids off to dreamland." – Mary Dixon Weidler

Blueberries for Sal by Robert McCloskey

"There is just enough suspense and humor to hold a preschooler's attention. The art (though black and white) pulls children into the story and makes events easy to understand and discuss." – Wesley Sharpe

Little Bear (series) by Else Holmelund Minarek

"Gentle, conscientious, and family-oriented. The pace is perfect for young viewers, and the plot is appropriately concise…the characters' utter involvement with nature is a welcome variance from the computer-and-robot themes that dominate so many cartoons for children." – Joly Herman

Owl Moon by Jane Yolen

"Distinguished author Jane Yolen has created a gentle, poetic story that lovingly depicts the special companionship of a young child and her father as well as humankind's close relationship to the natural world. " – Goodreads

The Giving Tree by Shel Silverstein

"Some see the tree's selfless love of a boy as beautiful, even if it's taken to an extreme. It's easy to imagine the tree as a mature, patient mother dependably being there for her child throughout his life. But the tree can also be seen as a masochistic female who doesn't know how to set limits." – Peter Lewis

The True Story of the Three Little Pigs by Jon Scieszka

"The wolf presents his side of the story as the truth, but there's also the distinct possibility that he's lying. While adults will undoubtedly draw larger lessons from this razor-sharp fairy tale parody, kids will probably just think it's funny." – Peter Lewis

Tuesday by David Wiesner

"This delighted and amazed me. The first frames brought bubbles of joy flooding my system. What a joy and delight this was to read. Do you read a wordless picture book, or do you experience it? I didn't know a thing about this. I really didn't know that flying frogs could bring so much joy to me." – Calista

Roald Dahl Collection

"The first-ever books I read when I was 9 years old and have loved reading ever since then I'm now 23, these are awesome books my favorite was/is James and the giant peach and George's marvelous medicine." – Beccy
Make a Daily/Weekly Schedule with them to get ORGANIZED
Free templates for some insights:
Educational YouTube channels for self-exploration
Smithsonian Channel

Learn about hammerhead sharks, monkeys, WWII, 9/11 all in this channel, created by the high educational Smithsonian Museum of Natural History.

The Brain Scoop

Created by Chicago's Field Museum, the channel provides lots of fascinating content such as "Why Did King Tut Have a Flat Head?" and "The Human Biology Collection".

Houston Zoo

Explore the animal realm. A virtual tour to the wild and learn along the way during the pandemic.

WordWorldPBS

A reputable and kid-friendly source with animated and animal-themed content that interests especially younger kids.

Sesame Street

Make learning entertaining for kids by studying with their favorite characters.

Ted-Ed

Challenge your kids with perplexing riddles, learn about nature, and ponder unsolved mysteries

Smart Girls

DIYs for older kids to independently entertain themselves with creativity and inspiration.

SoulPancake

Explore about art, culture, science, philosophy, etc.

SciShow

"Explore the unexpected." Learn about gluten, cats' purrs, extinction of dinosaurs, dog's problem with chocolate.

It's Okay to Be Smart

"All about science, the amazing universe we live in, and the pleasure of finding things out."
Connect with neighbors' children
Some tips to get started: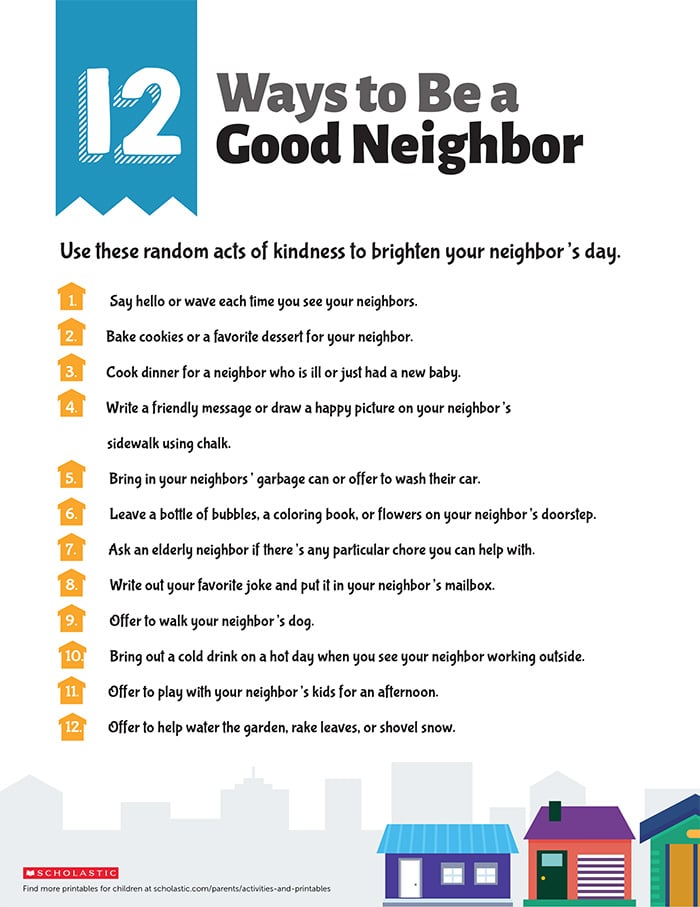 Play Some Board Games
Acorn Soup (age 2+)

"Use 'recipe cards' to create a squirrel's favorite soups, in the process working on matching and identification skills, counting and one-to-one correspondence, and fine motor prowess."

Bears in Pairs (age 2+)

"Great game for toddlers and preschoolers because it involves absolutely no reading and can be played at three different levels of difficulty. Great for two players."

The Sneaky, Snacky Squirrel Game (age 3+)

"Gameplay involves color matching, turn-taking, and even builds fine motor control and hand-eye coordination thanks to the use of the little squirrel grabber."

Monopoly Junior (age 5+)

"The best thing about these children's take on the age-old classic is that there's basically no way to make a bad move."See where the luck leads you!

Twister (5+)

"It has all of the simplicity of the version we played as kids, but also a few additional twists that add laughs to the game."

Chinese Checkers (age 5+)

"a neat classic, especially since it supports so many players yet is friendly to non-gamers"

Chess (age 7+)

"One of the great joys of chess is to sit back, relax, and review a game filled with subtle maneuvers or insanely wonderful tactics."
Have some FUN!
Interested in Cooking? Try out the series "Nailed It"

"Keep watching and you'll see what sets Nailed It apart: the subtle, near brilliant way it pokes fun at cooking competitions — and itself.

Excited by war stories? Try out the show "Avatar: The Last Airbender"

"The show follows a young boy who is tasked with bringing balance to a world in war. The show featured an epic serialized story with heavy themes such as genocide and totalitarianism while maintaining playful humor. The characters are well-developed and have their own interesting arcs, and we get perhaps the best redemption story in decades."

Love Superheroes? Check out the movies "PJ Masks"

"Follow three 6-year-olds who become superheroes at nighttime, and get together to fight crime as the titular superhero team, facing villains and having to work as a team to defeat them. PJ Masks show combines all the superheroes of a big-budget movie, with the vast imagination of its target demographic, resulting in a kid-friendly action-adventure show that's both entertaining and an effective morality tale."

Fascinated by science? Try out the show "The Magic School Bus"

"Every episode an elementary class would go out on a field trip led by the mysterious Ms. Frizzle, the catch being that their bus was magic and could send them on extraordinary adventures like going back in time to see dinosaurs or the classic fantastic voyage plot where they go inside a student's body. "

Looking for something really fun? Must watch the series "Shaun the Sheep"

"A collection of claymation shorts, we follow the titular Shaun in a variety of wacky adventures that serve as a way to introduce younger audiences to the kind of wordless animation from the early days of the medium. Unlike other animated shows, Shaun the Sheep relies on pure visual storytelling, but don't worry, the shorts easily grab your attention and don't let go, with witty humor that appeals to both kids and the adults that will get the pop-culture references."
DIY & Handcrafts
DIY Jewelry ideas
DIY Home decor ideas
DIY toys ideas
DIY notebook ideas
DIY School supplies ideas
Outdoor Fun!
25+ Water Play Activities for Kids in the Backyard
Backyard Water Park (Amazon review)
50 Simple Outdorr Activities for Kids
Check out the other Surviving COVID-19 Series: 
- What You can do to Make the MOST out of this "Isolating" Pandemic
https://wordpress.com/block-editor/post/mypathtowardsmindfulness.org/99